Dear supporters and fans, The Final Stand is another step towards its alpha release!
We understand that this has been said before, but it must be understood that every drawback is 100% necessary. Rather than rushing a game, the TFS team strongly believes in releasing a fun multiplayer game. Perhaps it won't be perfect, but we are doing our best to make it as enjoyable as possible.
We want a multiplayer experience unlike any other, a game that's fun, replayable and fun for hours on end.
Truth is game development takes time. We're not funded by anyone except a passionate team that works tirelessly on the game, using our own pocket money. We've refused to part take in any publishers, though we could easily get one; and that's because we want to make the game with our own creativity and passion. Not for the money, that's the last thing we do anything for, is money. 
Now, we'd like to thank the fans for genuinely caring about the game. A lot of indie developers fall into the same hole: they fail to update the fans. And TFS is not exempt from this. That is our biggest mistake we do because we spend our time focusing on the development of the game rather than giving updates. We apologize for this, and more communication between the team and our fans is another change we are going to implement now.
Again, thank you for bearing with us. We, the team, would like to apologize for any inconvenience to anyone and we certainly hope that you stick around for future updates! We are planning on releasing weekly blurbs on features that have been finished and other new exciting developments that are happening.
Its your support that helps us keep going, and we're so grateful to have you at our side. We'll also be pushing out updates much more consistently now, updating our forums more frequently, so come register and join the discussions!
The new estimated release date is between August and September - based on the support from the community.
We've added a number of new and exciting features. The crafting feature has been dramatically revamped. There are new, craftable boats, structures, even traps, clothing and armor, weapons and tools including a craftable ghillie suit:
Craftable Boat:
Craftable Raft:
Craftable Ghillie Suit:
Craftable Traps:
New materials have been added to create these and make this feature much more intriguing as well as realistic. On top of this, our health/damage system is being fleshed out, and many new animations and models have been completed. There has been a ton of progress on our map as well. 
Supply Drop Crate:
Some other awesome features are being worked on right now and will be announced very soon!
As mentioned before, you guys are the ones who keep us going. Which brings us to our next exciting announcement: the opening spot for pre-orders. Not only would this give you all a chance to try out The Final Stand, but it'd make way for a whole bunch of new features and a much faster development process! 
All proceeds go towards making this game possible, meaning, if there are enough pre-launch orders, that pushes the release date to
early August
or even at the end of this month!
What does this pre-launch get you?
Well, an exclusive forum title and earlier access to the pre-alpha before everyone else and at the lowest price - certainly, as the game gets closer to its final stages, the price rises, so 14.99 is a great deal. It even gives you access to the alpha, beta and
the full launch of the game.
What are you waiting for?
 Pre-order now:
 http://thefinalstandgame.com/pre-order
While we're at it, we'll point you towards another exciting indie game called Arms Dealer - an exciting PC game centered around smuggling. Check it out, they're great devs that care about making an awesome game like we do:
https://www.facebook.com/ArmsDealertheGame
.
A lot has been happening during these past few weeks and a lot of it is thanks to not only our dedicated team but the
fan's support
. If things keep moving along as they have, we'll very soon make it to the finish line together.
Again, thank you all for your support, we can't wait to share this game with you! Don't forget to spread the news about the
pre-order
of this game, any support will help us achieve launch faster with more game features!    
Posted on Saturday, July 19th 2014 - 1:03am EDT | by Hadey Mohammed
---
We have another refreshing update for you. Our progress has been vastly exponential in its growth. As we inch ever closer to pre-alpha release, we are implementing new concepts; these concepts will immerse the player even deeper into already enveloping gameplay. We have brought various clothing and multiple weapons to life.
Here is a sample of clothing we have added:
As for weapons, we'll give you a sample of a brutal two-handed hammer:
Other than weapons and clothing, our concept artist has drawn out some creative concepts for traps:
These traps and other concepts presented are but small samples of what we're preparing. We want the player to have plenty of customizability, as well as tactical freedom.
Expect to see these, and much more when we release pre-alpha next month. We had originally planned for this month, but we wanted to add and fix so much more. We are impatiently excited for release, we're seriously looking forward to your feedback. Unfortunately, we have to be patient, and we ask you to be patient alongside with us. We cherish your support and we wouldn't want to lose you! You won't regret it.
Now that that's been said, we have some great news! There was news last time that we have joined up with Alienware to expand our support. Alienware has decided to host a giveaway for our supporters in honor of our cooperation and your support.
Free stuff!
10,000 access keys will be given away in the form of items in the game. Details on signing up for it will be revealed at a later date and the winners will be randomly selected.
We are striving to bring you as many updates as possible without spoiling gameplay, and will continue to do so. Though our patience to bring The Final Stand to you remains tested, we would still like to keep the element of surprise intact, so not every detail will be divulged. Are you ecstatic about what we have already shown and informed?—good! Because this is the tip of the iceberg, friends.
Follow along with us on our website so we can update and inform you at
http://www.thefinalstandgame.com
.
A new gameplay trailer will be released soon on our YouTube channel, so amp your anticipation up for that!
http://www.youtube.com/user/HellaGEntertainment
Posted on Thursday, June 12th 2014 - 6:03pm EDT | by Hadey Mohammed
---
Finally, now we're back in the public eye. A lot of people have asked if we are dead in development and they wanted a resurrection. Well we weren't resurrected, that would suggest that we were dead in the first place. Rest assured that life has been bustling within Hella Games Entertainment and The Final Stand. We've been unbelievably busy, and for that we owe an apology to our supporters and fans. We would have kept up to speed with updates for you, but we are a small team that prefer to present large updates to prevent lost time. Here's what's going on with us now-
Pre-alpha is set to release on Steam very soon. We haven't pushed for release because we're constantly adding new features to the game and bug fixing. There is a huge amount of content we are working with before we want to give a release, including new maps, clothing, and weaponry. We'd much rather extend the time and give you a more immersive and smooth game than release it sooner to give you a less enjoyable version of everything we've worked hard for. We're aiming for release in early to late June.
We will also put out a new gameplay video of new gameplay soon. Stay tuned on the Hella Games Entertainment YouTube page at 
https://www.youtube.com/user/HellaGEntertainment
Also, we have other big news! Famous for their top-notch custom gaming desktops and laptops, Alienware has decided to team up with us to help widen our array of publicity and bring everyone the best gaming experience the market has to offer.
This is good news for all involved, as Alienware's generosity allows us gamers to maximize our experience with grandiose first-rate specs. The strong bond exhibited between ourselves and Alienware allows us to persue our mission to better serve ardent PC gamers.
Each of us is in the business of pushing the envelope in gaming. Needless to say, our common goal is to bring out the best in gaming, which has brought us together.
In The Final Stand, we give you the power and ability to slaughter your foes in various ways to your heart's content, all while doing so in entrancing environments. If you want to experience these at their pinnacle potential, coupled with ultra settings and seamless gameplay, then an Alienware PC is perfect for you. As we build upon our alluring environments and deepen our combat system, you might decide to experience everything in all of its glory.
Our game is meant to bring gamers a limitless and infinitely enjoyable experience, but sadly, we can't provide the details that superior specs or a gaming PC can. We can only contribute to the features of a maxed out PC. If you are unhappy with your general gaming experience because of your PC, or just want the zenith settings that gaming should have, that's where Alienware comes in. By no means do you need an Alienware PC to enjoy The Final Stand. We have designed this game to bring out a gamer's deepest delights, but an Alienware PC has the ability to further the ecstasy, whether you're playing The Final Stand or another game of your choosing. Still, it only makes sense that we would come together to bring you an unforgettable gem that you won't want to miss."
Posted on Sunday, May 25th 2014 - 3:33pm EDT | by Hadey Mohammed
---
Okay. It's time. Take a good, long look at this picture.  
Are you still looking? Don't stop.  
Here's what's up. The words you see on that picture are going to change. And we want you all to help decide what they will change to. You see, some people have mixed feelings on the name of our game, for various reasons:  
"Isn't that copyright infringement?"
"They totally ripped off a certain movie."
"Another cash grab."
"Games based on movies suck."  
For the most part, it's easy to shrug those comments off. After all, we know in our hearts what we have. Some people will see it, others won't. Put yourself out there for the world to see, and there are some that will shoot you down. What really began to get to us, though, were the people that already
do
believe in us that were starting to make similar comments:  
"It looks so awesome! Too bad they had to call it that."
"I can look past the name, because it looks cool."
"Make sure to donate and support them! Even though the name's not the greatest."  
The issue slowly crept its way into our own noggins, as well. We began to wonder why we
are
sticking with a name that seems to be bothersome in the back of people's minds. Especially since, with the way the background story is headed, there is potential for a more fitting name.  
Here's what I want from you right now. We've narrowed it down to four alternatives. These titles may provide you with the tiniest, slightest insight into what we're doing with the story. If your imagination runs, good! But I'm not at liberty to confirm any of that content just yet, so please be patient. I'm asking you to "judge a book by its cover" and help us pick the best title based on what you
think
would work well for what you
think
is going to be a part of the game.  
Whoa! Brain explosion!
No, no, none of that. Take it easy. I'm not trying to make you stroke out. I just want to know your thoughts. This is an opportunity, not a challenge.  
It is
up to you, though, to figure out what inspired the name choices listed below, and to make your decision based on what you find. They're all similar enough (in terms of the overarching theme) that choosing one over the others will not impact the direction of the game. So don't worry. You're not under pressure, here. We just need a casual vote. Here are the options:  
"The Fittest"
"Anarch"
"Fulcrum"
"Thunder & Ivory"
When you post below, please state
one
definitive choice that outranks the other three. No 50/50, please.  
Thank you for participating! We look forward to hearing what you have to say! Moments like this are what help us to determine how to award forum badges.  
Posted on Saturday, April 19th 2014 - 3:10am EDT | by Reggie Simpkins
---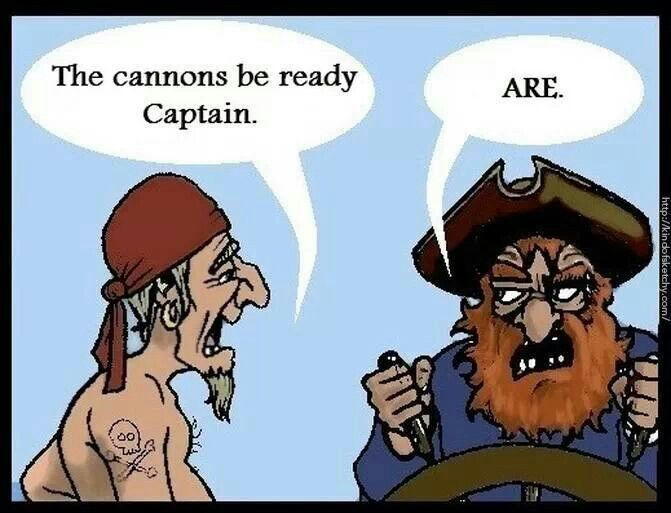 Ahoy, combatants. Some of you probably noticed last night that the Kickstarter campaign was cut short.
To say the least, we're relieved about that. In the back of our minds, we're really happy to be an indie company, because there's absolutely nobody to breathe down our necks and tell us how to do things or when to call a piece of the development finished. We get to do things our own way on our own time, until we're happy with what we've offered up.
Ironically, we got ourselves all worked up for a few weeks there, rushing to and fro because that Kickstarter timer was looming over our heads. We did to ourselves what we were trying to avoid in partnering with a publisher. So this is a great opportunity to take a deep breath, examine the rough edges of the prototype without blinders on, and refocus on what constitutes "quality" versus just "good enough for the working prototype."
We want to make sure it's crystal clear that development has not stopped. It's continuing, and the team is smiling in the process. We've redirected our attention a bit, and Steam is the hub you're going to want to watch for exciting new developments, including the upcoming
Early Access Alpha
. That and right here at the forums, as always.
For those looking to hop aboard (see pirate reference above), our
Steam Community Group
is now open, too!    
Posted on Friday, April 11th 2014 - 5:09pm EDT | by Reggie Simpkins
---